Invisalign & Vivera Retainers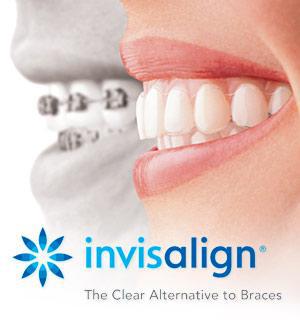 If you're an adult or teenager who's always wanted straighter teeth but doesn't want to walk around flashing a mouthful of metal braces, Invisalign may be the clear solution for you. Invisalign can help fix an overbite, an underbite, or teeth that are either too close together or too far apart. Once you've talked to the preferred providers at Adair Dental Arts to determine if Invisalign is right for you, we'll order a set of clear, comfortable, and personalized plastic aligners. You'll wear the aligners for up to 22 hours a day and change aligners about every two weeks. Invisalign will give you the straighter smile you've been dreaming of in as little as a year.
Once you've completed your Invisalign course of treatment, we recommend using Vivera retainers. Created by Invisalign, Vivera retainers are comfortable and durable, providing the protection you need to keep your teeth from shifting and keep your new and improved smile looking its best.